Adele
A miniature flattie for the kids
Length overall
9' 10"
3 m
Beam
3' 11"
1.2 m
Sail area
32 sq. ft.
3.00 m2
Hull construction
Plywood
compare
URL: http://jwboatdesigns.co.nz/plans/adele/
Description:
Built from plywood with stringers over two temporary frames with the stringers outside this boat has a completely clean interior to avoid sand and dirt accumulating inside. There is only a little in the way ofcosthere, and you get a lot for your time and money.
She rows well, she has a simple sprit rig, no need for expensive sailcloth here but there is plenty of area which gives the boat a surprisingly good performance.
While many "Adeile " are seen anchored out near the point, a contemplative figure watching a line over the side this is just about the perfect first boat for the young. Imagine the kids, swords in belts creeping up the estuary, pirates around every corner in the river, the big house on the bluff a fort bristling with cannons and the ice creams in the shop at the bridge the ultimate treasure!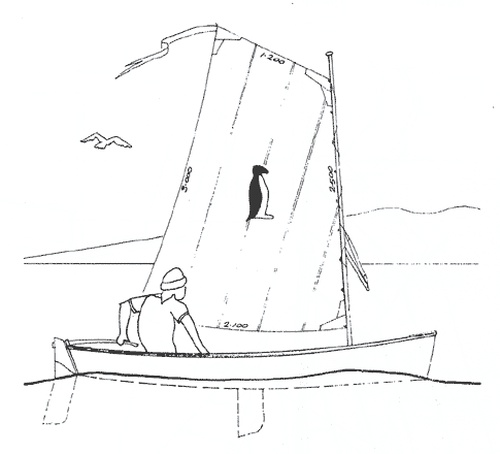 Boats about same size as Adele
---
Questions? Suggestions? Contact us at: info@boatplans.cc