Optimus Maximus
You liked the kids Optimus trainers, here's a grownup version
Length overall
12' 2"
3.7 m
Beam
4' 11"
1.5 m
Sail area
81 sq. ft.
7.50 m2
Hull construction
Plywood
compare
URL: http://jwboatdesigns.co.nz/plans/optimus/
Description:
Stuart had the original at a regatta where we wee swapping boats back and forth to try others ideas. I took my own then very new to boating wife out for a spin. Wonderful, sitting down next to the centrecasewith only her head and shoulders showing above the foredeck she was comfortable, warm and dry on what was a fairly cool brisk day. I had a great time chasing other boats around. You know, two boats in site of each other make a race?
I can tell you Opdmus Maximus is no slug!
Designed to be a club trainer among a fleet of real Optimists, with a hull shape and rig the 'kids' could relate to and able to carry an adult instructor with a couple of students, the boat has turned out to be a lot more that just a trainer and is both a very capable little cruiser and a speedy and agile daysailer.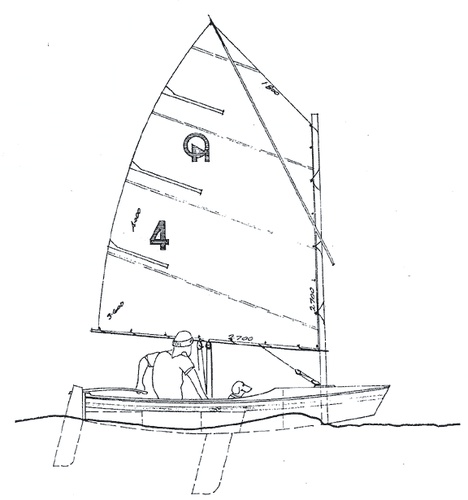 Boats about same size as Optimus Maximus
---
Questions? Suggestions? Contact us at: info@boatplans.cc