Norse Praam
Traditional style in a small boat
Length overall
7' 7"
2.3 m
Beam
3' 3"
1 m
Hull construction
Plywood
compare
URL: http://jwboatdesigns.co.nz/plans/norsepraam/
Description:
Both Stuart and I have had several trys at designing yacht tenders and both have found that they are the hardest of all boats to get "just right".
Stuart wanted a tender for his lightweight 6 metre trailer yacht, it had to be towed rather than slowed on deck, had to be light enough to roof rack, carry a fair load and be stable enough for not so nimble people to climb in and out of when boarding the bigger boat.
Norse Praam is, like most of Stuart Reid's designs, derived from a traditional boat, the original praam was designed to carry a large load in often rough seas and these were exactly the virtues that were needed for today's use as a yacht tender. She performs well and is much liked by those who have built her.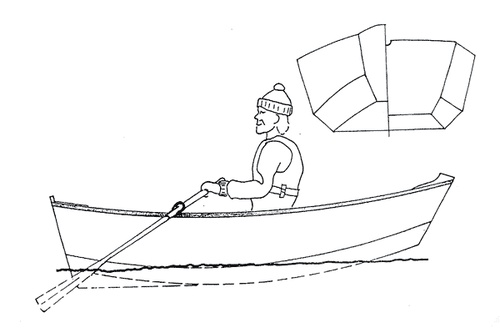 Boats about same size as Norse Praam
---
Questions? Suggestions? Contact us at: info@boatplans.cc